It was a busy weekend, starting with the great news that the club have agreed a new sponsorship deal for 2023 with our local bike shop Summit Cycles. We are grateful to Joe for supporting the club and offering some great member only benefits.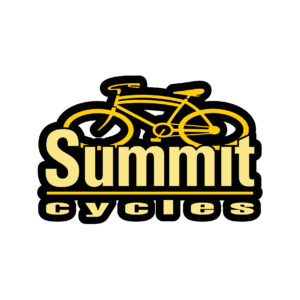 With the lovely dry and sunny weekend, it was great to see so many riders out on the road, gravel and MTB.
On the Sunday there were two paced club road rides that both headed South to take in the rolling Ceredigion lanes and it was great to welcome some new faces.
Heading further afield and flying the Ystwyth colours, were Lois and Leah Brewer, racing in the Lea Valley Road Race in Essex on the Hanningfield circuit. Both had a fantastic race, after two riders attacked on the prime and stayed away, the girls finished at the front of the chasing bunch earning 6th (Lois) and 7th (Leah) to secure their 2nd category licences. This is a fantastic achievement and a testament to their training and racing this season all over the U.K.
The weekend also saw the Junior section jointly launch their 2023 Summer Series with Hafren Cycling Club, with the first event, the 9th June in Aberystwyth. More details on the Junior Facebook Page.
For anyone new to the club (and on Strava) don't forget there is the Ystwyth CC Strava Club available to join. We're starting to use some of the club features to send out invites for rides, cafe meet ups etc. in addition to posting on the Ystwyth CC Facebook page.
With a forecast that looks like it belongs to Tenerife, hopefully everyone can enjoy getting out and about on the trails and road.
Just a reminder:
Wednesday 24th May – Catalina Architecture + Design Time Trial Series returns to the Llety Gwyn course. Everyone welcome – come along to set yourself a time on the 10 mile course. More details will be posted on the club facebook page.
Thursday 25th May – MTB ride (tbc) details will be posted on the Mountain Bike Facebook page.
Thursday 25th May – Chaingang (Borth loop)
Sunday 28th May – Club Sunday Road Rides. More details will be posted on the club Facebook page.