Welcome to the home of Clwb Beicio Ystwyth Cycling Club.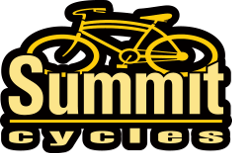 ---
We aim to provide competitive and other cycling and social facilities for members of the Club.
Based in the Welsh coastal town of Aberystwyth, the club is open to all abilities and ages. The club is open to all riders and our members are active in a number of cycling disciplines.
Latest News
Social Media
Facebook: www.facebook.com/groups/ystwythcc/
Twitter: @ystwythcc
Instagram: www.instagram.com/ystwythcc/
Road
There are regular road rides throughout the year, from Beginner Rides through to faster paced training rides. More details can be found on the Club Rides page.
Time Trials
The Time Trials are held Every Wednesday night on a variety of courses in the Aberystwyth area from April to August under CTT regulations. They include 10, 12, and 22 mile routes and finish off with a 1 mile hill climb. More details can be found on the Time Trials page.
Mountain Biking
There are regular mountain bike rides organised in the Aberystwyth area. More details are posted on the group Facebook site
Juniors
Improving cycling skills in a fun and friendly environment. More details can be found on the Juniors page