Nine riders took on the Devil's Bridge 16 mile hilly time trial. It proved a good night, with only a gentle breeze and warm air. This rolling course tested the riders' end of season fitness as well as their bike choice, with many riders choosing a road bike over a time trial bike.
The ride of the evening went to Nick Livermore, who set a blistering time with 43.26 and finished first overall with a 4 minute margin. Second on the podium was Caron Pugh with a swift time of 47.47, and completing the podium, Andy Hunt with a great ride to cross the line in 48.14.
The women's overall event was won by Emma Palfrey, flying around the course to finish in 53.56.
Well done to all the riders and those that were able to help on the night, making it a safe event.
The final event of the Catalina Architecture TT series will be on Sunday 5th September. This will be the 1 mile Clarach hill climb.
Catalina Architecture TT Series Round 17 Devils Bridge Hilly.
Results
Nick Livermore 43.26
Caron Owen Pugh 47.47
Andy Hunt 48.14
Thomas Mason 52.02
Emma Palfrey 53.56
Tim Strang 58.08
Andy Starr 1.01.47
Mike Fitch 1.02.13
Martin Williams 1.06.03
Timekeepers
Derek Rattray & Elaine Rowlands
Marshall
Anita Saycell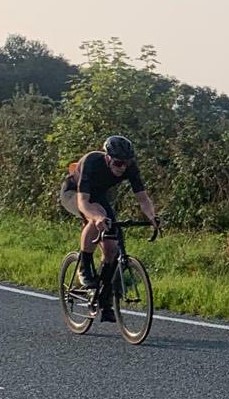 (photo credits: Leeroy Mason)