The inaugural Ystwyth TT Triple Crown took place over the two days, 19-20th June and saw 25 riders taking part in the events. With three events on offer riders could choose from the 1 mile Clarach hill climb, 10 mile Cwm Rheidol TT or the 16 mile Devil's Bridge Hilly TT. However to qualify for the Triple Crown, riders would have to complete all three events.
The Ystwyth TT Triple Crown began with an early start at Llangorwen Church and the 12 riders took their turn to take on the 1 mile Clarach Hill Climb challenge. It was a competitive event with Jack Ramsbottom posting the fastest time of the morning 3.53, which was only 17 seconds off the fastest time ever recorded on the hill climb, which was set by Stevie Williams in 3.36 in 2017. The fastest lady on the day was Emma Palfrey storming her way up the hill to take the win in an impressive 5.22.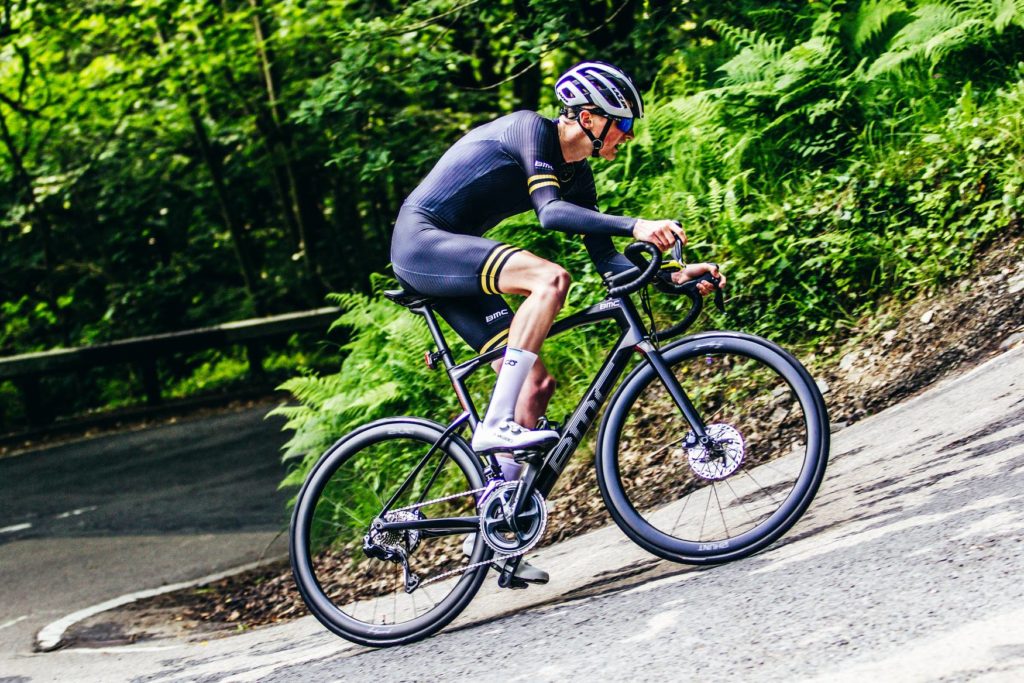 Stage 1- Ystwyth Time Trial Triple Crown – Clarach Hill Climb
Jack Ramsbottom 3.53
Nick Livermore 4.20
Caron Owen Pugh 4.27
Dafydd Wright 4.31
Gruffudd Pugh-Jones 4.34
Llion Rees-Jenkins 4.54
Thomas Mason 5.14
Emma Palfrey 5.22
Anita Saycell 6.27
Toby Driver 6.45
Ian Brandreth 6.58
Mike Fitch 8.05
Next on to the evening event, the 10 mile Cwm Rheidol TT. A course many riders are familiar with and regularly race. The 17 riders entered faced a fast leg to the turn but had a tough battle against the wind on the way back. The ride of the evening and with the overall win, was from Dafydd Wright, posting 22.09, followed by Nick Livermore who did an incredible ride on a road bike to take second place in 22.43 and Caron Pugh completed the overall podium in 23.01. For the ladies event Emma Palfrey won the overall event with her time of 25.52, in second place Anita Saycell with 26.34 and back to racing TT's and completing the podium Elaine Rowlands in 33.12.
Stage 2 Ystwyth Time Trial Triple Crown – Cwmrheidol 10
Dafydd Wright (9.48) 22.09
Nick Livermore R (10.03) 22.43
Caron Owen Pugh (10.05) 23.01
Jack Ramsbottom R (10.22) 23.43
Llion Rees-Jenkins R (11.25) 25.23
Rhodri Jenkins R (11.30) 25.43
Emma Palfrey (11.55) 25.52
Thomas Mason R (11.38) 26.20
Anita Saycell (11.38) 26.34
Gwion James R (12.45) 28.24
Andrew Davies R (12.45) 29.16
Ian Brandreth R (12.53) 29.29
Mike Fitch R (12.55) 30.11
Toby Driver R (13.22) 30.29
David Wright R (12.36) 30.42
Elaine Rowlands R (14.06) 33.12
Dave Reed R (14.30) 36.10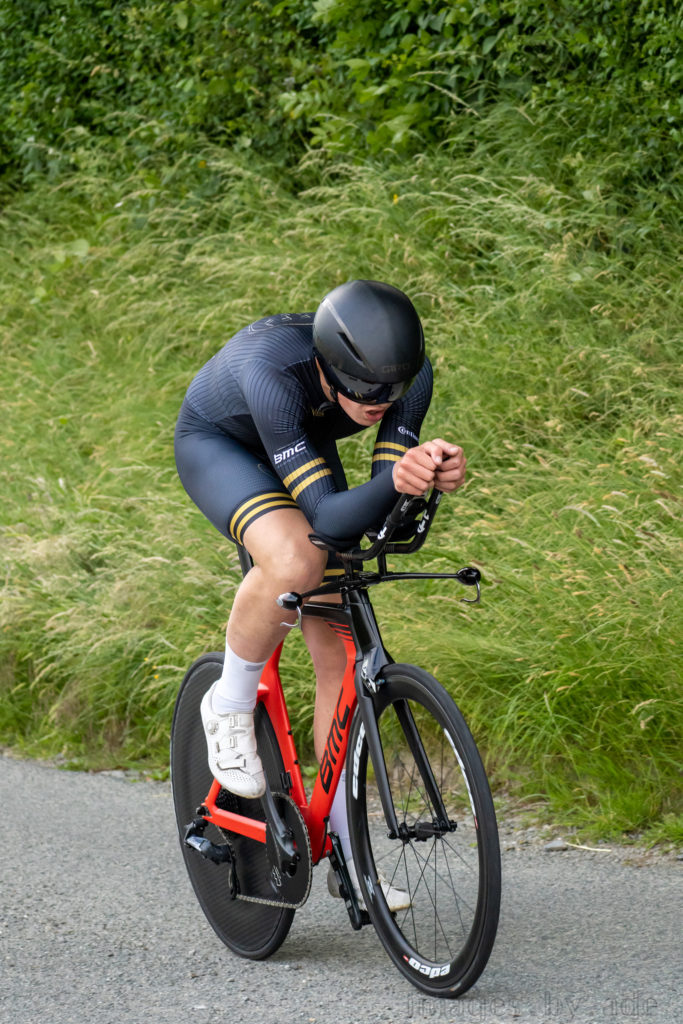 After two events the General Classification was looking exciting with only a minute separating the top four riders.
After a good nights sleep, riders returned bright and early for the final and most brutal event the Devil's Bridge Hilly. The 16 riders faced an unrelenting headwind all the way to Devil's Bridge and only enjoyed a tailwind for the last few miles to the finish. Taking the overall win, with a storming ride was Jack Woolley in 44.01, followed by a strong ride by Dafydd Wright, finishing in 44.53 and taking third spot, Griff Lewis, who has recently returned back from competing in the Junior Tour of Yorkshire, finished in a time of 44.58. In the ladies event Emma Palfrey took the win with 53.53 and Anita Saycell took the second spot in 58.09.
Stage 3 Ystwyth Time Trial Triple Crown 2021 – Devils Bridge Hilly
Jack Woolley 44.01
Dafydd Wright 44.53
Griff Lewis 44.58
Jack Ramsbottom 45.22
Nick Livermore 45.40
Rhys Iorwerth Evans 46.58
Gruffudd Pugh-Jones 48.02
Caron Owen Pugh 4815
Llion Rees-Jenkins 50.33
Thomas Mason 53.22
Emma Palfrey 53.53
Anita Saycell 58.09
Harry Moore 1.01.58
Ian Brandreth 1.06.49
Mike Fitch 1.09.09
Dave Reed 1.31.11
With three very different TT events over the weekend, the Triple Crown General Classification was always going to be a great achievement for each rider to complete. From the 25 riders, there were 10 that completed all three events. Dafydd Wright proved his strength over the hills as well as the flats to take the GC win with his accumulated time of 1.11.33, Nick Livermore took the second place in the GC with his impressive rides over the weekend giving his accumulated time of 1.12.43, and in third GC place only 15 seconds behind was Jack Ramsbottom flying over the weekend and earning his GC time of 1.12.58.
In the ladies GC Emma Palfrey took a convincing win showing her strength over the weekend with her GC time of 1.25.07 and in second place Anita Saycell with her GC time of 1.31.10.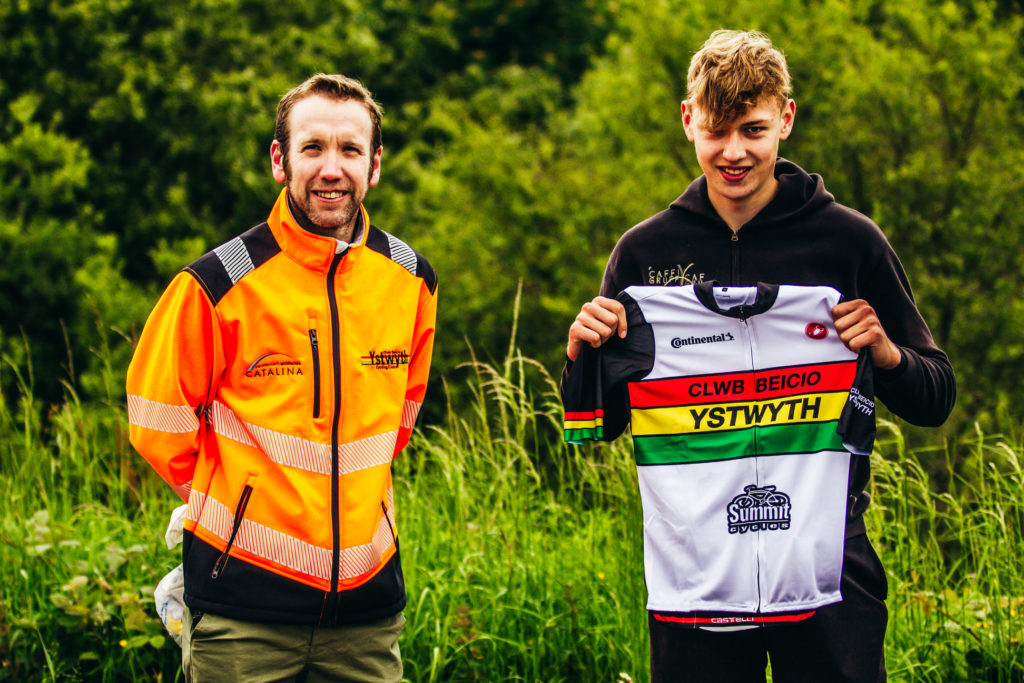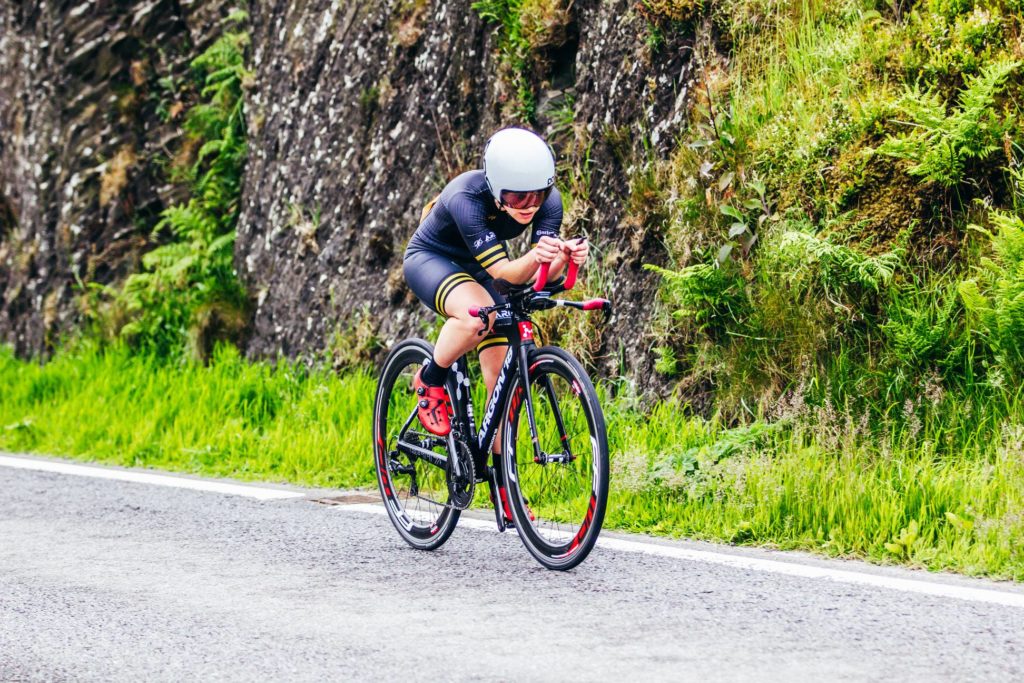 Ystwyth Time Trial Triple Crown 2021 – General Classification
Dafydd Wright 1.11.33
Nick Livermore 1.12.43
Jack Ramsbottom 1.12.58
Caron Owen Pugh 1.15.43
Llion Rees-Jenkins 1.20.50
Thomas Mason 1.24.56
Emma Palfrey 1.25.07
Anita Saycell 1.31.10
Ian Brandreth 1.43.16
Mike Fitch 1.47.25
A thank you and huge well done to all the riders that competed over the weekend. Also a very big thank you to the organisers Andy Hunt and Derek Rattray and to all those that were able to help marshal, take photos and came along to support the riders. With all your support it helped to make the event safe, supportive and fun for all the riders! Diolch yn fawr bawb!