The sun was out but there was a strong Easterly wind to contend with, making the return leg tough going for round five of the 2023 Catalina Architecture Time Trial Series.
Twelve riders signed on to take on this unique hilly time trial. It proved an all round test of downhill skill, as well as sustained power for the six miles uphill to return to the finish line.
Nant yr Arian elevation profile:
In the overall men's category absolutely flying on the night was Jack Ramsbottom (Caffi Gruff) crossing the line in 31.34 on his road bike to take the win. Crossing the line in second place on his TT bike was Caron Pugh (Ystwyth CC) in 32.05, Caron was just 5 seconds from the club rider's senior record set by Tom Swingler in 2015. Completing the podium in third place was Daf Wright (Caffi Gruff) on his TT bike, with a fantastic ride to cross the line in 33.31.
In the overall women's category it was an exciting race with both Lois and Lowri riding faster than the course record previously set by Helen Marshal in 2014 (38.10). On the night Lois Brewer (Ystwyth CC) on her TT bike showed her strength crossing the line for first place 36.17, followed by Lowri Richards (Tofauti Everyone Active) opting for her road bike, crossed the line in second place with 37.29. Completing the podium, Anita finished in third place in 43.40.
Overall Men:
1st – Jack Ramsbottom 31.34
2nd – Caron Owen Pugh 32.05
3rd – Daf Wright 33.31
Overall Ladies:
1st – Lois Brewer 36.17
2nd – Lowri Richards 37.29
3rd – Anita Saycell 43.40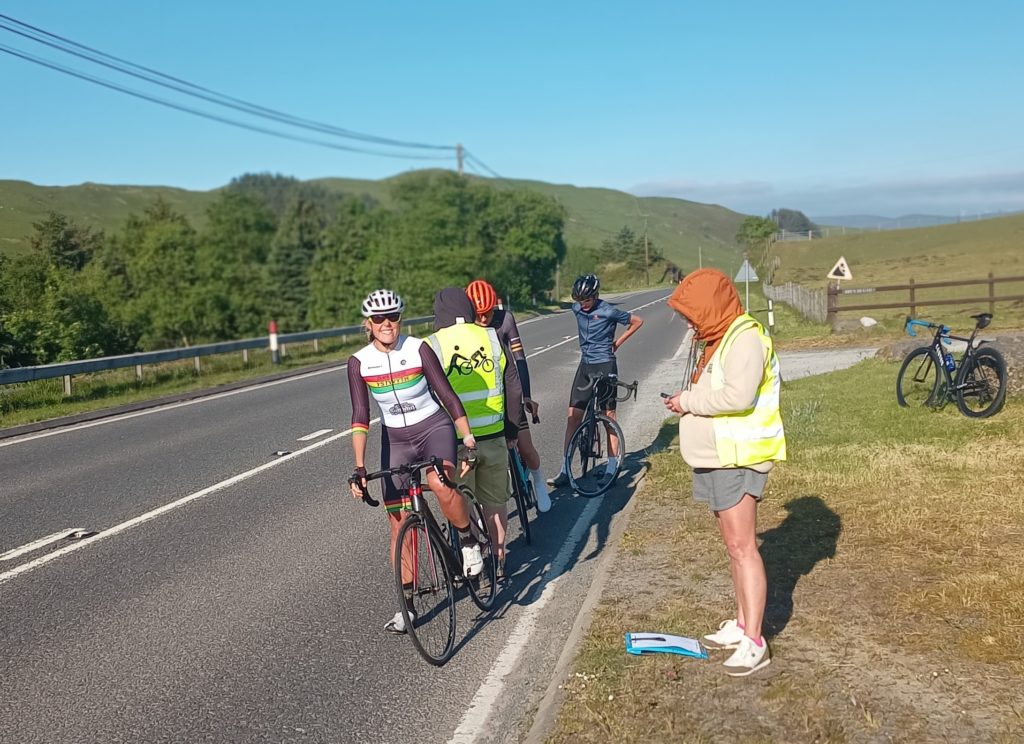 New records set on the night:
Fastest Ystwyth CC female senior rider on this course (first claim) – Lois Brewer, 36.17.
(Previously held by Helen Marshall set in 2014, time of 38.10).
Fastest Ystwyth CC V60 rider on this course (first claim) – Tim Strang, 42.23. (No previous V60 record).
Fastest Junior rider on this course (first claim) – Reggie Middleton 37.51. (No previous Junior record).
Thank you to all the riders and a very big thank you to all the timekeepers and marshals who stood in the cold wind to make this event possible.
Next week the event returns to the Cwm Rheidol 10 mile course, everyone welcome, come along to have a go and test yourself against the clock over this 10 mile course.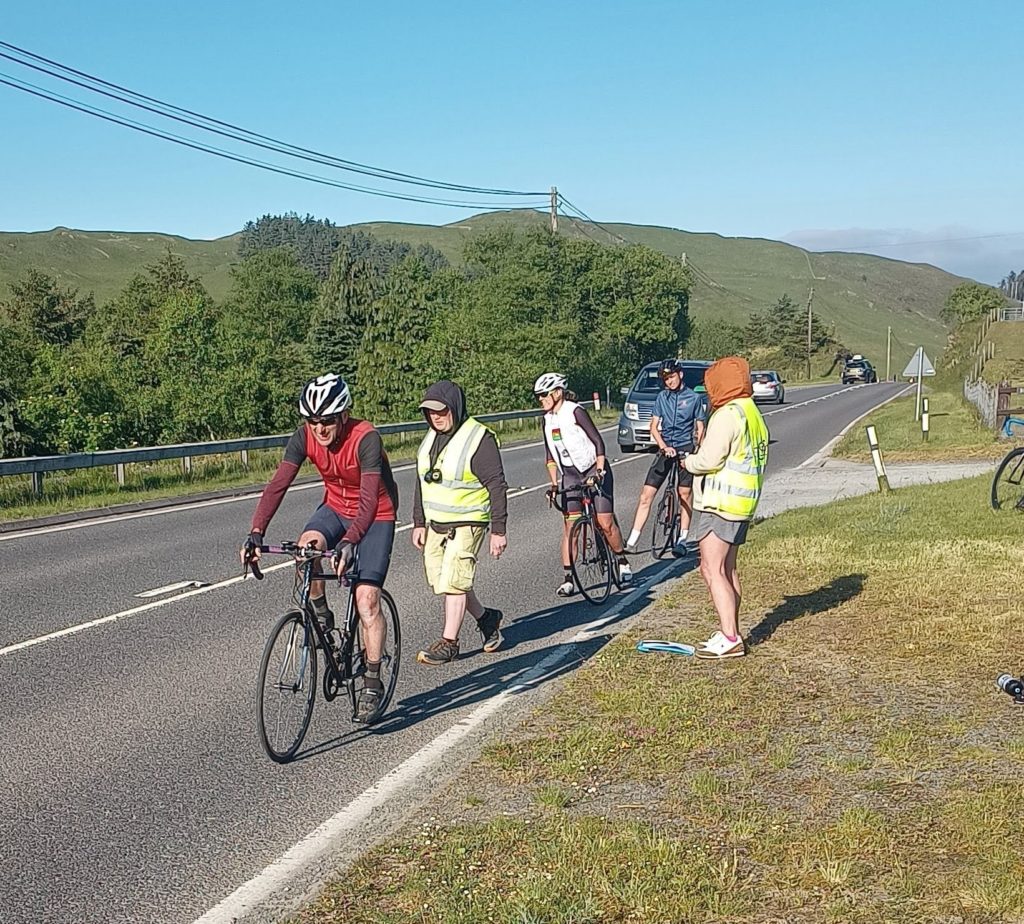 Full results:
Catalina Architecture & Design TT Series 2023 – Round 5. Nant-yr-Arian Hilly.
Jack Ramsbottom 31.34
Caron Owen Pugh 32.05
Daf Wright 33.31
Andy Hunt 33.58
Andrew Hicklin 34.57
Lois Brewer 36.17
Arwel Wyn Jones 36.44
Iestyn Stephens 36.58
Lowri Richards 37.29
Reggie Middleton 37.51
Tim Strang 42.23
Anita Saycell 43.40
Timekeepers
Derek Rattray & Elaine Rowlands
Chief Marshal
Scott Tompsett