To celebrate the club's 70th year, the Club Chairman, Andy Davies arranged for commemorative ties in the club's original colours and logo.
At the start of the year, Andy Davies presented each Life Member with one of these special ties, designed to reflect the burgundy of the original club jersey worn from 1952-1965.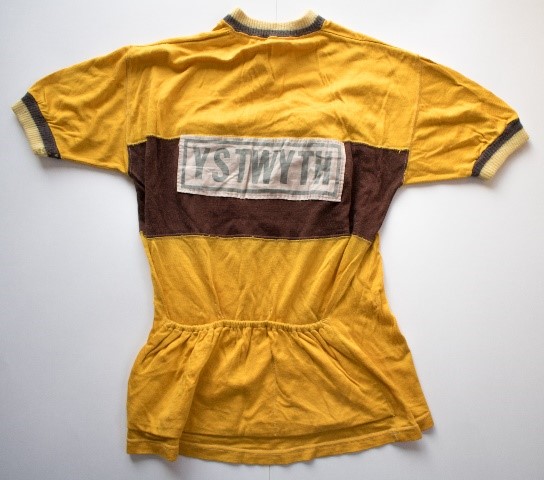 Thanks to the foresight of one of the club's life members, Ken Williams, who has been collecting each club jersey throughout the club's history and thanks to Kristian Bond's photography, (Kristian's grandparents are both Life Members) the club have a record of the club's cycle jerseys throughout the seventy years.
The jersey's can be viewed here:
Ystwyth CC jerseys through the years | Ystwyth Cycling Club News

We are grateful to all of our life members that have contributed so much to the club and many continue to do so. We hope they are able to join us to celebrate at the Club's 70th Anniversary Dinner on Saturday 15th October. The tickets will be on sale shortly.